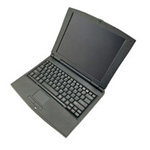 At Struthers Federal Credit Union, we know your time is valuable. That's why we offer multiple ways for you to access your credit union accounts.
Online Banking
Sign up for FREE Online Banking by calling or visiting the credit union for a user name and temporary password. This service is safe, secure and super convenient!
With Online Banking you can:
Confirm account balances
Transfer funds between accounts.
Review your account history
Make a credit union loan payment
For banking that is available 24 hours a day, 7 days a week contact the credit union to enroll.
Click here to log in to your account.
Click here for disclosure.
24-Hour Teller
Get account balances, transfer funds, and review your account activity anytime with our 24-Hour Teller. Simply call 1-330-755-3546 from any touch-tone telephone and use this FREE service at your convenience.
Master Card Debit Cards
Use your Master Card Debit Card to withdraw, deposit or transfer funds whenever it's convenient for you. With thousands of locations nationwide, you'll always have access to your money. Your Master Card Debit Card can also be used FREE at the point of sale (POS) at most major grocery and retailers. Call 1-888-918-7869 for lost/stolen cards.
Direct Deposit and Payroll Deduction
Have your paycheck, government check, or Social Security check electronically deposited into your credit union account. It's safe, easy and simple to set up. Talk to a Struthers FCU teller to enroll in Direct Deposit (having your entire check deposited) or Payroll Deduction (having a portion of your check deposited.)
Click here
to print a Direct Deposit/Payroll Deduction form.
Other Offerings:

Applications
- Here you'll find links to all the applications available on our site.
Calculators
-
Calculate your mortgage or loan payments for better budgeting. Compute interest and watch your savings grow.