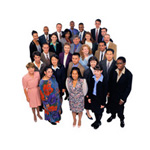 History
Struthers Federal Credit Union
From our roots as a credit union for school employees to our role today as a financial partner to those who live, work, or worship within the Struthers School District, Struthers Federal Credit Union has a proud history of working with area residents! On February 9, 1960, a group of school employees established Struthers Federal Credit Union. During the next several decades, our membership base grew, and in 1987, we merged with YD Employees Federal Credit Union. As we entered the new century, both our membership and our product offerings continued to expand. In May 2014, we opened our new office location, and today we proudly serve the financial needs of thousands of members.

Who Can Join?
Membership is currently available to anyone who lives, works, or worships in Struthers School District, as well as the immediate family members of these individuals. Once membership is established, it may be retained regardless of where you live, work, or worship. If you have questions about eligibility or are interested in joining, please call us at 330-755-7556.

How to Join
If you meet membership criteria, join us today! Simply visit us in our office with a photo ID. We'll complete a Membership Card and establish a Share Savings Account with a minimum $5 deposit. This $5 account minimum must be maintained to take advantage of our products and services. We look forward to working with you!