Struthers Federal Credit Union offers low cost loans and credit cards for all of your borrowing needs. Our friendly Loan Department will answer your questions and help you find the right solution for your budget. Shop the competition – you'll come back to Struthers Federal Credit Union. We're confident you'll find the best options with Struthers Federal Credit Union. If you're trying to figure out what you can afford, our helpful LOAN CALCULATORS can do the calculating for you! Click here to print a Loan Application. Fax completed loan application and current pay stub to 1-330-755-2320.

EZ Cash Loan
Don't let your credit history prevent you from getting the cash you need! Our EZ Cash Loan is designed specifically to meet the borrowing needs of members who are building or rebuilding credit! For a $20 application fee, qualified members can borrow between $200 and $1000 for a
6-month term at a rate of 28% APR*. Because no credit check is required, the approval process is quick and easy! You'll have your cash in no time and be on your way to better credit! To qualify for this loan, you must be a member of Struthers FCU for at least 30 days and present two recent paystubs as proof of income.

*Annual Percentage Rate. A sample monthly payment for a loan of $200 for 6 months at 28.00 % APR would be approximately $36.12. A sample monthly payment for a loan of $1,000 for 6 months at 28.00% APR would be approximately $180.57. A $20 application fee will be assessed. Payment does not include credit life and disability insurance, which is available at a minimal cost to the members. All rates and promotions are subject to change without notice.
First Mortgages
Looking for your first home? Already a homeowner but looking to refinance? We've got help for you. Our partnership with Member Mortgage Services allows us to offer you the most comprehensive mortgage programs available, combined with the highest quality service. Visit
www.membermortgage.com
or give us a call 1-800-945-4506 for more information on Mortgage Loans.
Signature Loans
These loans can be used for whatever you need. No collateral is necessary for a Signature Loan. If you need money for debt consolidation, to take a vacation, or for car repairs, a Struthers FCU Signature Loan could be your answer.
Sallie Mae Smart Option Student Loan®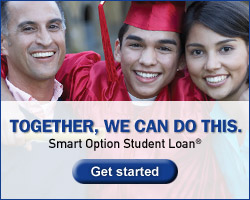 The Sallie Mae Smart Option Student Loan is an ideal solution for students who still need funds after they have maximized free money and federal loans. The Smart Option Student Loan® helps students save money, pay off their student loan faster, and build credit.
Share Secured Loans
Need money fast but don't want to withdraw from your hard earned savings? Not a problem –
Struthers Federal Credit Union
has a loan program that allows you to borrow up to the amount you have in your Savings Account. The amount of the loan is frozen in your Share Account, however, as you repay the amount, those funds are released. When you need to borrow money at the very lowest rate possible – consider a Share Secured Loan.
Vehicle Loans
If you're financing a vehicle, look to
Struthers Federal Credit Union
first. We offer competitive rates, flexible terms, and easy application process. Whether the vehicle is new or used, with four wheels or two, we can help you get the money you need. We offer new & used motorcycle loans, new & used vehicle loans, RV loans, and even boat loans. Loan rates are determined by the model year of the vehicle and term of the loan.
Open End Line of Credit Loans (LOC)
Similar to a "line of credit,"
Struthers Federal Credit Union
will open an open end account from which you may borrow based on your credit history, past record and your ability to repay the loan amount. Once the account is open, you can go to any teller and sign a voucher for the amount you need to borrow. Open End Credit Loans eliminate the need to complete the loan application process each time you need money. The money is there when you need it. Open End Credit Loans are similar to credit card cash advances without the high interest rates.
VISA® Credit Card
Struthers Federal Credit Union offers a low fixed-rate VISA® card for our members. Our credit card has:

No balance Transfer Fees

No cash advance fees
Low competitive interest rate
25-day grace period
FREE online account information
To apply for your VISA card today, call the
Struthers Federal Credit Union
or you can apply online at
www.myCUcard.com
.